Minneapolis, MN, July 2014, - Waytek, Inc., a leading distributor of electrical wiring supplies, connectors, and relays for the mobile equipment market, is pleased to announce the addition of Blue Sea Systems products to its broad, in-stock offering of Original Equipment Manufacturer (OEM) electrical components.
Blue Sea Systems designs and manufactures AC and DC electrical system equipment engineered to withstand the demanding applications in marine and specialty emergency vehicles, industrial machinery, construction machinery, and agricultural equipment markets. Blue Sea System is an industry leader with a reputation for quality.
"More than 75 percent of Blue Sea Systems products are hand assembled in Bellingham, Wash. and backed with a satisfaction guarantee," said Jim Keister, marketing manager at Waytek, Inc. "Blue Sea Systems stand behind their products because they're built to last; they stand behind them for as long as you own them."
OEM customers and retailers can purchase Blue Sea System's products on the Waytek website. Bulk pricing is available for large order OEM customers. For retail customers, retail packaging is available and designed to be hung in-store on J-hooks for the most efficient use of space. The Waytek website conveniently provides all the mechanical information and specifications necessary to help customers make an appropriate, informed purchase.
The Waytek website features a broad selection of Blue Sea System's most popular products. Photos, technical and data sheets, and application guides accompany detailed product descriptions. Waytek also has knowledgeable customer service representatives available to answer product questions at 800-328-2724.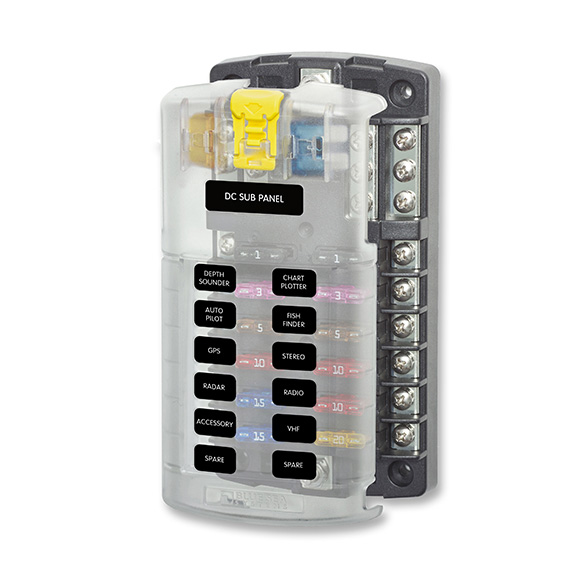 About Waytek
Since 1970, Waytek has been providing electrical wiring supplies to OEMs in the truck body and trailer, construction machinery and equipment, agricultural equipment, and emergency vehicle markets. Waytek maintains a large inventory of more than 10,000 different electrical supplies. Waytek prides itself on having the "Right Parts, In Stock, to be delivered On Time." To view the Blue Sea System's products, visit the Waytek website at www.waytekwire.com
About Blue Sea Systems
Blue Sea Systems was founded in 1992 based on a commitment to create innovative, high-quality marine electrical products to improve the safety, simplicity and reliability of boating. Blue Sea Systems employees are active boaters who apply their passion to designing, developing and building products that enhance the experience of boaters. For specific product information and to learn more about Blue Sea Systems, visit www.bluesea.com.