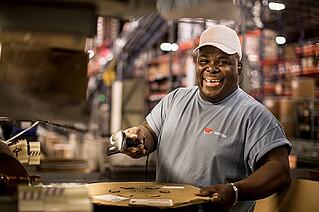 When you're purchasing automotive electrical components, you need the very best vendors. But finding the right vendor for you can feel like an endless trial-and-error search. It doesn't have to be, though, if you narrow down exactly what you need from your vendors and know where to look.
What Are Your Needs?
Start with what you need in purchasing. For example, if you're buying a lot of common components and are constantly in need of new stock, you'd want to find an automotive electrical supplier that can fill large orders quickly and will always have the stock you need. If you're running a small shop that needs more exotic components, you'll need a supplier that can find and deliver those components. So know what you need, and you'll be able to quickly find vendors that suit those needs.
Get Recommendations
Another way to find good vendors is to see who your peers recommend. In any industry, the best advertising is word-of-mouth; smart vendors put quality and customer service first, knowing that gets them more business in the future. So ask around and see who gets the most recommendations; it'll help guide you to the right vendor.
Get In Touch
Once you've got a list of vendors, it's time to contact them and see how they can help you. In your initial conversation, keep an eye out for a few things. How many questions do they ask you, and how detailed are those questions? How knowledgeable does your contact seem to be about automotive electrical supplies and their shipping procedures? What programs do they have in place for faster shipping or quicker turnaround? What return policies do they have? And, most importantly, what do they talk to you about when discussing themselves? Knowing what a company takes pride in often tells you where they focus most of their resources on.
Similarly, pay close attention to what they want to know about your business, and how they discuss how they can meet your specific needs. A good vendor appreciates that every business is unique and will have specific needs, and a well-trained sales department is going to seek out those needs and figure out how their company is going to meet them. If they're treating you like a black box that turns their parts into money, you probably want to look elsewhere.
Ask Yourself How They Align With Your Needs
In many cases, a vendor can be great on paper but just not right for your company. For example, if you're looking at your year-over-year purchasing and see rapid growth, you need to be able to ensure that a vendor can grow with you and meet those growth needs. If you find you need to cut down costs on your supply chain, a vendor should be able to meet those needs with either different components or offering possible solutions that might deliver a better wholesale price. If you don't think, after talking to the vendor, that they can meet your needs, you'll need to look elsewhere.
Finding the right vendor doesn't have to be a tough job. With a few phone calls, and some careful thought, you can find the best vendor for your needs, every time.
Ready to partner with the best vendor? Check out our terminals and connectors and circuit protection products and get in touch today!