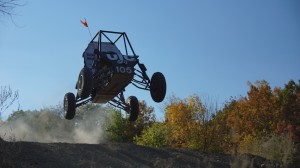 The Society of Automotive Engineers (SAE) has been bringing professional and collegiate mobility engineers together since 1905. One of the unique programs SAE offers to student members is the Collegiate Design Series competitions, including Baja SAE. We have been fortunate to meet and provide automotive wire, electrical connectors and other automotive electrical supplies to some very talented engineering students in this program, including the Baja SAE team at the University of Illinois – Chicago.
Collegiate Design Series competitions, like Baja SAE, encourage students to go beyond textbook theory by designing, building and testing the performance of a real vehicle. The Baja SAE competition challenges students to design, manufacture, test and race an off-road mini Baja vehicle. Student members use classroom engineering concepts they've learned and physically apply them into a unique inter-disciplinary design. To replicate actual engineering design production, each team must present a detailed manufacturing cost analysis that includes a feasible business plan to commercialize the prototyped design. It is an innovative engineering design and build process that focuses on real world applications.
The Baja SAE competition is internationally regarded as one of the most rigorous collegiate competitions. Today, Baja SAE's presence is growing worldwide with over 8 competitions and over 200 participating universities.
Industry support is a highly integrated part of Baja SAE. Without it, many collegiate SAE teams would not exist. We are proud to support Baja Teams, and the SAE's commitment to developing innovative engineers and providing them with a multi-industry global engineering community for personal and professional growth.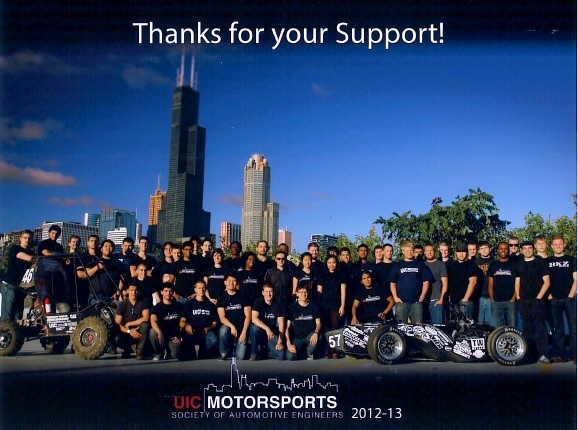 For more information on SAE Collegiate Design Series competitions, or how you can support collegiate engineers, check out SAE.org.