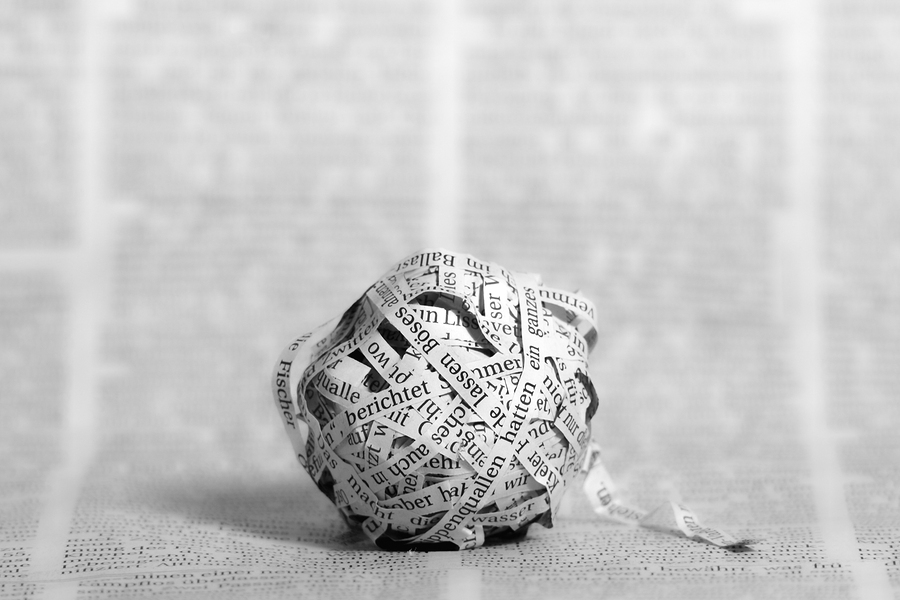 Jargon is the enemy of communication. We all know this. We've all had that experience where the guy on the other end of the line uses a twenty dollar word for a twenty-cent concept, or when you receive a sales email from a prospective vendor with five acronyms in every sentence. It becomes a problem when you need to get components on the shelf -- you need straight answers, not convoluted terms. Here are five ways to cut through the word thicket and know exactly what the jargon means.
Practice What You Preach
First off, admit it; you've used jargon. It's okay, we all have. You spend enough time in an industry, and you tend to communicate with others as if they've got the same amount of experience and use the same terms. But solving the problem starts at home. For instance, if you're talking to a fellow employee and you get a blank look, take a moment and think about how to convey your point in plain language. It'll not only make you more popular in the break room, it'll help you decode jargon yourself.
How Does It Work?
Here's a fun bit of jargon: If you visit a full-service gas station, you're going to interact with a petroleum distribution engineer. Sure, he probably doesn't call himself that, but that's technically what he is.
When confronted with a new term or idea, it's often more important to understand what it does instead of what it's being called. So ask about functions and definitions; often if you have a handle on those, you have a handle on the jargon in short order.
With Electrical Supplies, Keep Technical References Handy
It's not the most thrilling reading you can have on your shelf, but a good, sturdy technical dictionary or encyclopedia is often handy for looking up common jargon. You likely already have one in the building. Engineers will rarely admit it, but they look things up all the time themselves. Find a good technical manual and keep it on the shelf. It's surprising how often a reference manual comes in handy when decrypting what's being said to you.
Request Corporate Brochures
When you work with multiple suppliers, you quickly learn that while the products themselves are largely the same, their marketing departments tend to earn their salaries by making it sound like you're not only buying a factory lot of ignition switches, you're buying the Holy Grail of ignition switches. As a result, there's not only industry jargon, there's company jargon. One company's IgnitoMax Ignition Initiation Switch is another company's "Uh, it's an ignition switch."
Although you may think you don't have room for it on your desk, ask for some company materials, or hit their website and look at their definitions of various products. Again, once you know what it's supposed to be, the rest clicks into place.
When All Else Fails, Google It
A wise man once said that the problem with the Internet is that everybody can pretend they know what they're talking about, and far be it from us not to recommend you keep a salt shaker next to your computer. But if you're stumped, Google can be a good place to start, especially when looking up specific products or company jargon.
Jargon won't ever be eliminated completely, but we can all do our part to keep it limited. And when we can't, we can at least understand what the other guy is actually saying.
Ready for some straight talk? View all our terminals and connectors to get the real information on the components you're ordering.