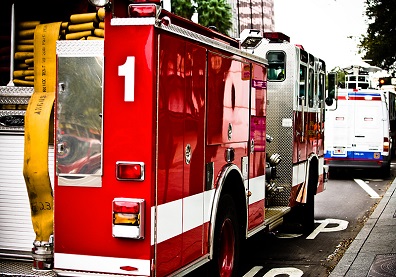 Fire trucks, work trucks, towing vehicles, boats, ambulances and off-road equipment do more than start their engines and move from point A to point B. Accessory components such as lights, entertainment systems, communications equipment and more are electrical loads drawing power from the battery when the engine is off. A common solution is adding an auxiliary battery to operate the additional loads, however if an auxiliary battery is simply wired into the vehicle electrical system, you will experience multi-battery drain issues. Starter batteries need to be isolated from auxiliary batteries.
Auxiliary Battery Switches (ABS) isolate an auxiliary battery from a vehicle's chassis battery and alternator. With solid state contactor technology, sophisticated microprocessor algorithms including over-current, over temperature, and under-voltage sensing, ABS switches charge the chassis battery and alternator while protecting it from auxiliary battery load discharge. ABS switches available in 100, 150, 175 and 200 amp models.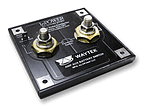 Charging System Protection & Priority Charging
As the ABS is bi-directional, a charging device such as a battery charger or genset connected to the auxiliary and chassis battery can also supply charging current to the chassis battery. ABS switches accomplish this through the voltage and current monitoring capabilities of its microprocessor controller. The proper time to transfer power between the chassis battery and the auxiliary battery is based on a proprietary algorithm that utilizes both battery voltage and current measurements.
The engine is running and the alternator starts supplying current to the chassis battery. When the chassis battery voltage rises above 13.5 volts for 20 seconds, and the auxiliary battery's voltage is above 7.5 volts, the InPower ABS switch will close, connecting the two batteries. The auxiliary battery will now recharge. Note that the ABS switch requires the auxiliary battery to be avove 7.5 volts before it can close. This is to eliminate the possibility of a shorted auxiliary battery. In Mode A if the ABS rated current is exceeded for 500 miliseconds, the ABS switch will turn off. It will automatically reset every 20 seconds. When the engine stops no alternator current is produced. When the voltage of the combined batteries drops below 12.8 volts for 10 seconds, the InPower ABS switch opens, isolating the auxiliary battery from the chassis battery and alternator.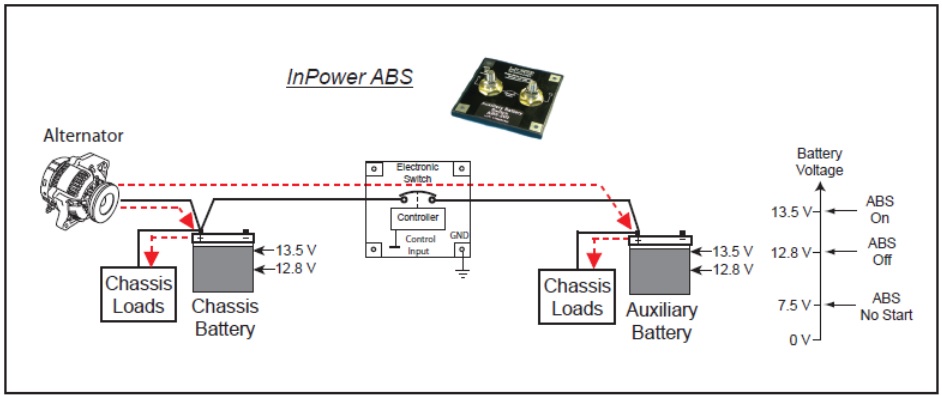 "Boost Start"
In the event the chassis battery is discharged the auxiliary battery may be used to supply current to the chassis battery to aid engine starting. The boost start control input to the ABS switch is activated from a remote momentary switch. The ABS switch closes to connect the auxiliary battery to the chassis battery for the duration that the boost start is applied. Note - both batteries must be above 7.5 volts for this function to operate.

ABS installation is simple. Instructions are included with the component when ordered from waytekwire.com.