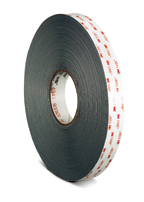 When you think of the manufacturing process in trucks, trailers, buses and other specialty vehicles, does tape come to mind as the primary method for bonding metals, glass and plastics? Most think of screws, rivets, welding and other mechanical fasteners. 3M has taken an innovative approach to enhancing specialty vehicle design with Very High Bonding VHB tape. It's hard to believe, but 3M has created a way for tape to replace mechanical fasteners.
Acrylic foam tape is a specialty bonding tape constructed of closed cell foam with pressure sensitive adhesive on two sides. It instantly bonds two substrates together on contact, with no drying time. The properties of acrylic foam absorb shock and impact while remaining flexible to accommodate expansion and contraction caused by temperature extremes. This unique combination makes VHB tape ideal for use in high vibration, harsh environment heavy duty equipment. Screws, rivets and other mechanical fasteners join two substrates at a single point, while VHB tape permanently adheres the stress load across the entire length of a joint to create a virtually indestructible weld.
VHB tape also offers improved productivity. Bonding tape eliminates drilling, grinding, refinishing, screwing, welding and any clean-up that goes along with those tasks. VHB tape can be cut to fit any shape, size or profile. It is flexible material, so it conforms to irregularities, even where there might be a slight mismatch, which greatly minimizes assembly time.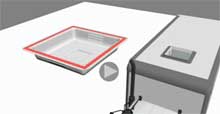 Bond glass to metal with VHB tape. Ideal for attaching windshields to buses, trucks or any automotive and mobile equipment. VHB tape absorbs vibration as it dissipates stress loads along the bond line, making designs stronger, quieter and more efficient.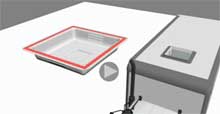 VHB tape is a great metal to metal bonding solution that helps bus manufactures deliver fuel efficiency, clean lines and quiet rides. Rivets, welds, screws and bolts can become noisy due to road and engine vibration, while the viscoelastic solid acrylic adhesive construction of VHB tape absorbs noise and vibrations.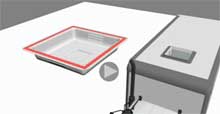 VHB tape offers lightweight, simple and durable plastic to metal bonding, such as plastic vents in trucks.
The unique construction of VHB tape offers benefits that screws, rivets, welds and other types of mechanical fasteners just can't match.
Photos and videos courtesy of 3M