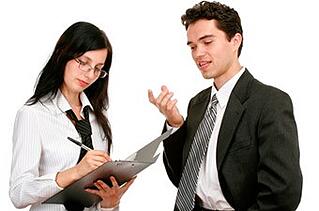 When you're looking for an automotive electrical supplier, it pays to ask questions. But make sure you're asking the right ones. If you're not sure what to ask, here are a few questions to run by a possible supplier.
What Are My Payment Terms?
It sounds basic, but terms can vary widely between suppliers. Some want their invoices paid within thirty days, others within sixty, and so on. Some will also have discount programs if you pay right away, or if you buy above a certain volume, and you should also find out what's negotiable and what isn't for the supplier. Policies can vary widely and they'll appreciate you asking.
What Other Fees Are There?
As we all know, the price for parts in the catalog isn't the only dollar amount you'll see on the invoice. Ask closely about their standard fee structure for shipping, fuel surcharges if they deliver locally, and any other costs you'll want to be aware of to factor into your budget. And again, don't forget to ask about discounts or ways to skip the fees altogether; if a supplier is local and you can pick up the parts, there's no reason to make them deliver and pay the fuel surcharge.
Do You Have Liability Insurance?
If a part fails, it can be absolutely catastrophic for your business. So only work with an automotive electrical supplier who can prove they'll be able to meet their responsibilities if they sell you defective parts. They should be able to provide you with a certificate of liability insurance, and they also should be able to send you a new one every year.
How Quickly Will It Ship?
There's nothing that can drive a purchasing department crazier than placing an order and watching it not ship. Make sure you know shipping times and when you can expect orders.
When Do I Take Ownership?
With any automotive electrical supplier, this is a key question. Are the products yours, and potentially your problem, once the check clears? Once they arrive on the loading dock? Once you inspect them and confirm the order is correct? Find out just when your parts become yours.
What Are Your Return Policies?
We do our best to eliminate double orders, overstocking, and other problems, but we're all only human. So if you overstock or otherwise don't need the parts you order, ask them whether or not you can return and what it'll cost you to send it back.
What If It Doesn't Arrive?
Another problem we'll all face is parts disappearing in transit. In those situations, ask how your supplier will make good on the order. Will you get a refund? A discount on the next order? If it's a rush order and you have to buy the parts elsewhere, will they pay that invoice?
How Do You Set Prices?
One lesson you learn all too quickly in purchasing is that prices are never guaranteed. In some cases, you can pop up a website, hit reload, and watch prices change with shifts in the market. So make a point of asking how prices are set and more importantly, how they change. If the bottom drops out of the copper market, are you still paying premium prices for wiring?
When choosing an automotive electrical supplier, don't hesitate to ask questions. The answers will tell you a lot about who you're doing business with.