With winter approaching, now is the perfect time to give your current snowplow, or your entire fleet, a thorough inspection. An effective maintenance plan enables your snow-removal equipment to operate as intended—and also ensures long-lasting reliability.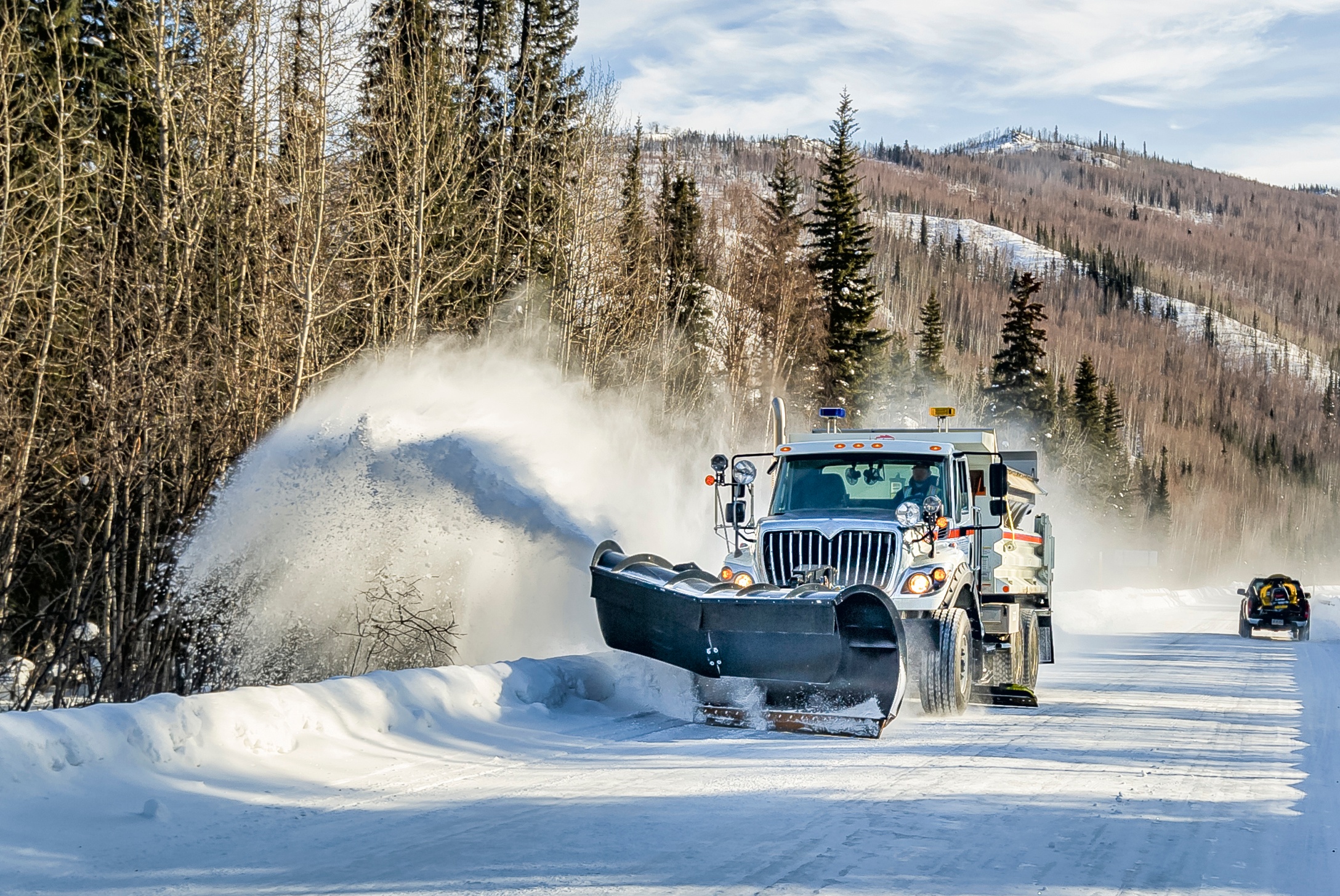 Maintaining snowplows prior to winter ensures a trouble-free snow-removal season for municipalities, private firms and individual owners. Winter maintenance for your snow removal equipment is a two-phase process:
Maintenance & Repairs
Salt, snow, sand, ice and other foreign substances corrode the electrical wiring and other components in every snowplow you own. If you made in-season repairs to keep your equipment running, you should check wiring connections, terminals, modules and other components now that you have the time to ensure repairs were properly installed and not just temporary Band-Aids to make it to spring.
Once you've dealt with the necessary fixes from last winter, it's time to look and plan ahead for the coming season. This helps ensure your snowplow, and the entire fleet, will meet recommended performance standards.
Check and maintain electrical wiring and connections. Now is a good time to apply dielectric grease to ensure longevity of your connection points and create a proper seal. Dielectric grease helps create extra insulation for electrical connectors, prevents arcing and is ideal for any electrical connections with rubber gaskets. Neglecting to do so could cause costly problems down the road, when you're on the road and can't afford mishaps.
Hydraulic lines and hydraulic modules. Hydraulics are critical to proper plow operation. Failed hydraulics will bring your plows to a grinding halt during the snow season. So it is important to check these components:

Check and top off fluid levels. Low levels impede blade lift and overall plow performance.
Inspect below the plow, checking for leaks. These can be caused from damaged O-rings, a leaky pump unit or pump shaft seal. If you detect leaks, consult a hydraulic expert for repairs.
Be sure to inspect all lines to make sure they don't show leaks, and are free from wear, cracks or cuts.
Safety Systems Checks
Putting a plow on the road also means making sure your fleet has all recommended safety checks. It is critical to help reduce liability and ensure safe plowing practices. Safety systems include all alarms, lights, flashers and other safety equipment. Here are some specifics to check when it comes to plowing safety:
Every state has its own laws applying to snowplows. Some states are requiring an additional permit and warning lights that run at all times for plows that extend beyond 1 meter from the front bumper. Now is a good time to check with your state motor vehicle department to see what regulations are new and require upgrades to your plow and fleet.
If you need replacement parts for your snowplows electrical system, call Waytek at (800) 328-2724 or visit www.waytekwire.com. Our phones are always answered by a live person and over 99% of in-stock orders submitted before 4:30pm Central ship the same day.
Top-10 Maintenance Checks for Snowplows
The snowplow hanging on your truck, or trucks, and its operating condition when the snow flies will determine if you have a trouble-free winter or one plagued with repairs. To keep snowplows well maintained, here is a list to help make sure you are ready for winter:
Check all fasteners, making sure they are tight. Torque specs can be found in your owner's manual.
Inspect all welds for any signs of cracks or damage.
Cutting edges should be inspected to see if uneven. Check bottom trip spring to make sure it is in good condition.
Check electrical routings and make any necessary adjustments. For connections with rubber gaskets, apply dielectric grease for better performance.
Check vehicle battery. Make sure terminals are tight and free from corrosion.
Check for leaks. This includes tire pressure, engine oil, brake fluid, transmission fluid and hydraulic fluid.
Check all gauges and defroster, and replace windshield wipers.
Drain and replace hydraulic fluid.
Check that all plow functions are working—raise, tilt, lower and scope.
Check headlights, warning lights, brake lights and turn signals.