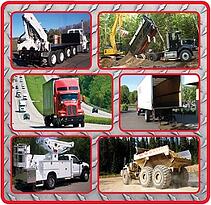 Lighting infractions are one of the leading reasons a fleet's maintenance score can deteriorate. In 2012, they accounted for 4 of the top 11 violation categories, or nearly 25% of all violations. It may be hard to believe, but lighting violations are also one of the easiest categories to prevent and control.
If you take a look at a medium-sized fleet that uses 100% incandescent stop-tail-turn lamps, that means a 2,000 trailer fleet has 8,000 stop-tail-turn lamps in circulation. At a 3.5 year average life expectancy per bulb, divided by 365 days per year, that fleet will experience approximately six STT failures per day, creating more than 2,000 chances for an on-the road lighting violation, which can result in a parked truck waiting hours for service.

Not only are lighting failures a tremendous drag on a fleet's productivity, the maintenance costs to replace the lamps are also very expensive. The solution to eliminating down-time and expensive maintenance is replacing obsolete incandescent bulbs with LED lighting technology.

The initial costs of LEDs are more than incandescent bulbs, but with LED's longer life, plus more durable design and construction, it is an investment in overall improvement of fleet operational productivity and company-wide profitability.
Some Information supplied by Fleet Equipment Magazine - December, 2012 issue and Tom Draper from Grote.