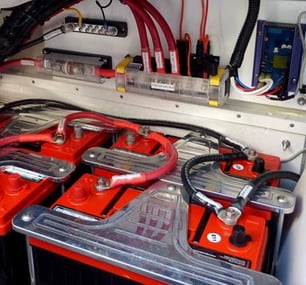 The battery cable is among the most important cables in a battery management system. It ensures you have power, stay on task, and avoid battery drain. But to enable this, you need to make sure the sizing is correct. Below, we reference the two things you must double check when sizing your battery cables.



Gauge
A battery cable with the wrong gauge is one of the most common issues in improper installations. This can happen for a multitude of reasons, from inexperienced technicians to simple mislabeling, but it can pose a much greater risk than some realize. In extreme cases, an overly thin wire gauge can short circuit and even cause the engine compartment to start on fire, and too thick can prevent proper current distribution. To avoid this, ensure that amp and gauge charts are made available to all involved in the selection process. Below is an easy chart you can refer to.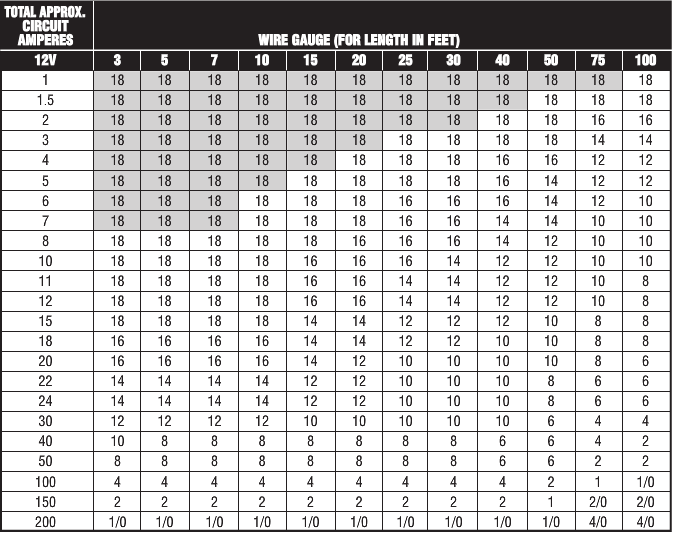 Length
Another key factor that can be overlooked, by both experienced technicians and purchasing departments alike, is wire length. One important step to determine this is considering voltage drop, the amount of voltage lost over the length of the automotive wire or cable. As automotive wire lengths get longer, electrical resistance builds up until it forces the voltage down below a usable level. Voltage drop can be calculated using Ohm's Law: Voltage Drop = Current in Amperes x Resistance in Ohms; however using calculators or wire gauge charts like the one listed above make for an easy point of reference.
Taking the time to make sure you are selecting the right wire gauge and length for your battery cable will pay dividends in the long haul. Have additional questions on selecting the right battery cable for your installation? Contact us; whether it's battery cables, battery boots or disconnect switches you need, Waytek is fully Wired to Serve™ your battery management needs.
Speaking of battery cables, Waytek has just added a new line of SGR battery cables. With a highly flexible EPDM jacket and paper separator, these SGR battery cables meet SAE J1127 and the requirements of UL 558 and UL 583.