The wire you select for your applications and maintenance of electrical systems is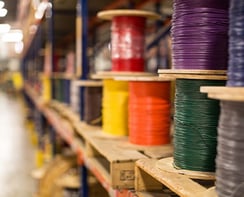 integral to keeping your system operating as designed. There are many types of electrical wire, and understanding which types are best suited for your application is critical.
In this article we will focus on wire typically used in automotive applications and cover two main insulated wire types, automotive GPT primary wire and cross-link wire. We will also discuss the importance of wire gauge size based on your application, current draw, potential electrical resistance, and voltage drop.