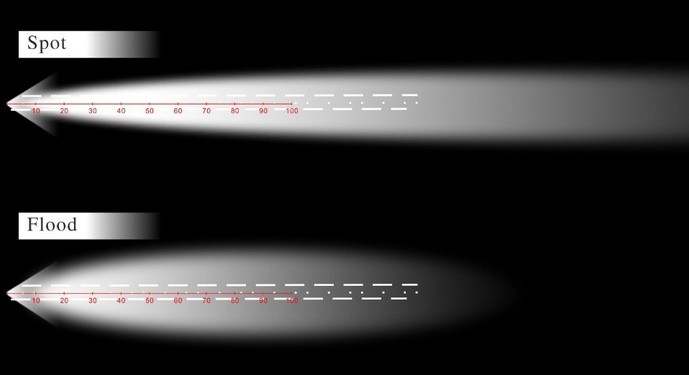 When it comes to lighting patterns for vehicle work lights, we often ask customers if they prioritize breadth or depth and are sometimes met with confusion. We find that some work vehicle customers are unsure whether spotlights or floodlights will best suit their operators' needs. While these two types of lighting patterns can be confused, it's important for upfitters to understand the differences in their lighting output and what the best applications are for each. So what is the difference, and where and when should they be installed and used?
What's The Difference?

At the most basic level, spotlights and floodlights are two types of light patterns, a term which refers to how light is projected. As a rule, the narrower the pattern, the further the distance the light travels.
You can see this in action with vehicle headlights; high beams are a narrow pattern that projects light further, while low beams are a wider spread that doesn't travel as far.

Floods and spots are more or less on the opposite ends of this spectrum. Floodlights are short, wide patterns, generally used to illuminate a wide area; conversely, a spotlight is designed to travel a longer distance but in a much narrower beam.
For optimal visibility in different situations, many work vehicles incorporate both types of lighting patterns. To determine which combination of lighting patterns is right for your work vehicle, consider how and where lights will be used.

Spotlights

One of the most common applications of spotlights is on police and municipal vehicles. Police cruisers in particular have a strong need to illuminate a narrow area at a long distance, to help see individuals or locations.

However, the spotlight can be useful across a number of commercial equipment applications. For example, commercial locomotives may have spotlights installed as a general utility light, used for identifying obstacles in the path ahead and alerting upcoming pedestrians.
Agricultural vehicles can use spotlights to locate and drive away nocturnal wildlife that might otherwise be injured or killed, or to spot other potential obstacles that may otherwise be invisible at night.
Generally, if you've got a vehicle out at night, it can probably use at least one spotlight.

Floodlights

Floodlights are also useful across a wide range of work light applications. You can commonly find floods on slow-moving vehicles or those performing tasks at night, like roadwork, street-sweeping, or harvesting. But they can also be used in a variety of unexpected tasks. Floodlights, for example, are highly useful for helping vehicles move through fog. They can also be useful for illuminating underwater areas and are very common on commercial boats for rescue operations and general night use.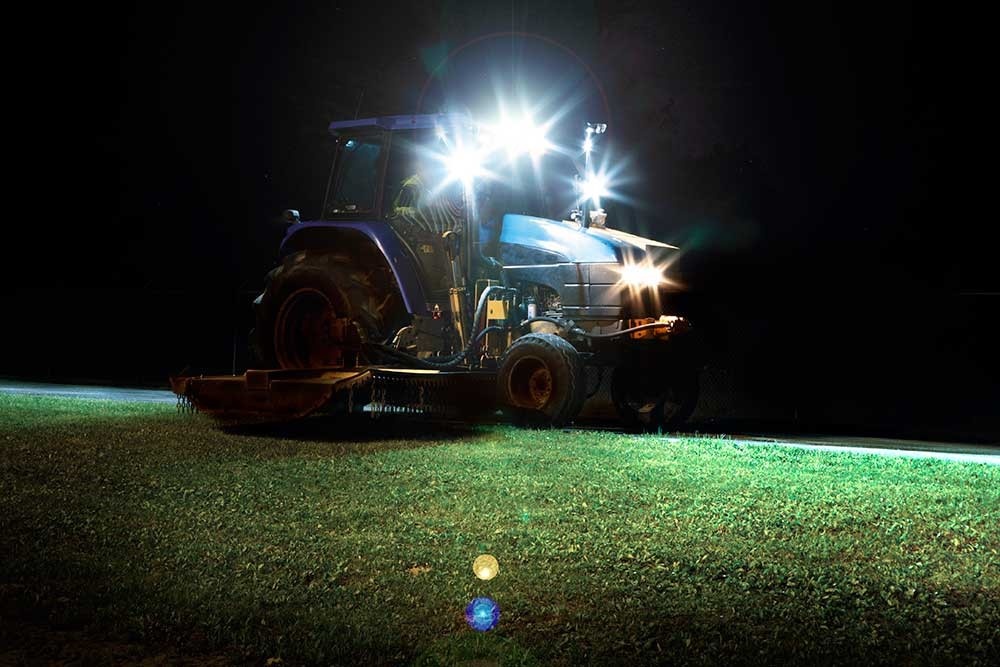 Combining Floods And Spots

You'll often find your team uses floods and spots in combination. For any form of night work, they serve as beacon, locator, and tracking tool.
You'll find that combining light patterns will enable them to do different jobs at the same time: For example, floodlights let work vehicles operate in fog and other low-visibility conditions, while spotlights let them see further and spot potential obstacles in the distance.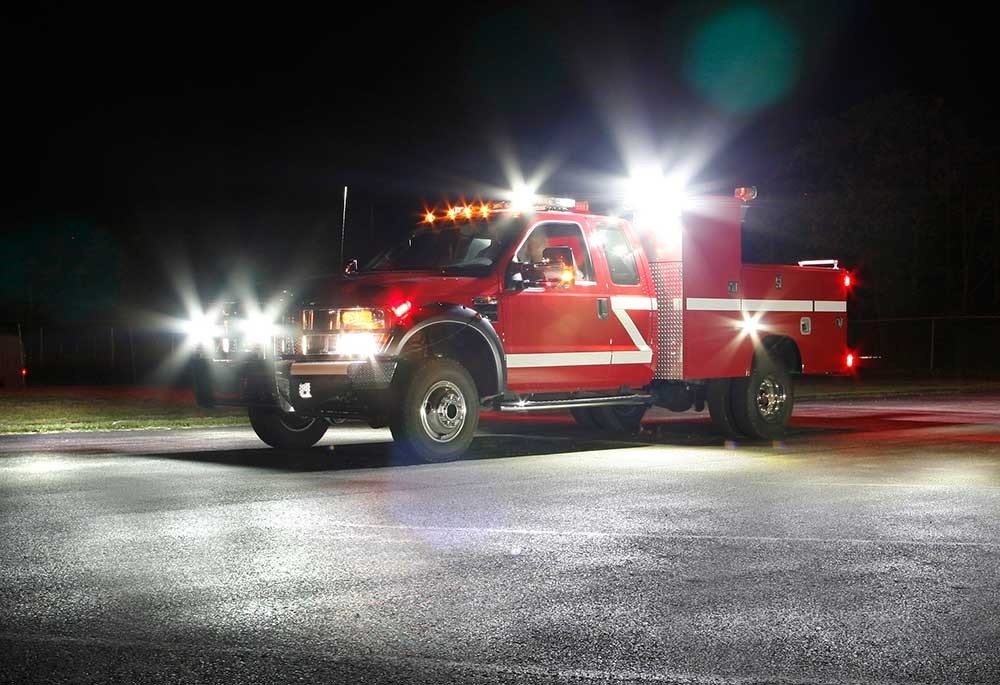 When selecting work lights for your team, consider first the visibility needed for the task at hand. Once this is determined, there are a number of specs/preferences to consider such as material, dimension size, color output, number of diodes, etc.
Talk to your team about the lights you need, and the features you want. Start now by viewing all lights & vehicle accessories. Here are some of our top picks: