While Waytek is Wired To Serve™ a diverse range of circuit protection, to provide the best product for your needs it is imperative to identify what your system truly requires.
For over 65 years, Mechanical Products (MP) has made a name in the circuit protection category by offering innovative circuit protection devices with a commitment to quality, demonstrated through exhaustive product testing and development.
So then, it's no surprise that MP is devoted to the science of overcurrent selection. Dedicated to offering engineers all the advanced information they need to properly design and spec-in the right protection, MP offers an impressive reference library on the science of circuit protection.
While their series includes everything from The Physics of Circuit Interruption, to the UL Circuit Breaker Standards Comparison – UL 489 vs. UL 1077, a great place to start is with their technical brief on Overcurrent Protection Selection.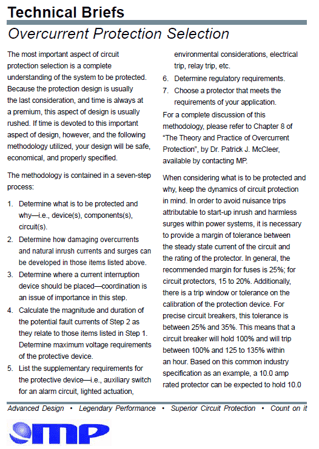 This comprehensive guide presents a methodological, seven-step process to assess the true needs overcurrent protection needs of any system or component.
Download a copy of this whitepaper: Overcurrent Protection Selection by MP
But don't stop here, be sure to explore MP's complete resource library on Circuit Protection: Engineering Resource for Circuit Breakers and Supplementary Protectors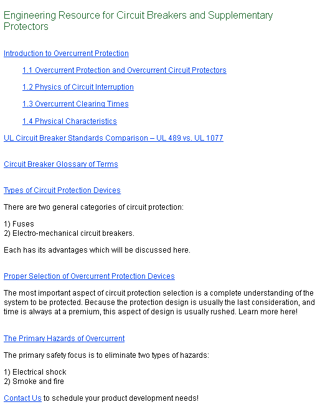 Now that you have the tools to pick the best circuit protection for your needs, check out our full selection of Mechanical Products - especially these newest additions: