Waytek, Inc., a leading distributor of electrical wiring supplies and electrical connectors, is proud to announce that it now carries Eaton Rocker Switches to meet OEM manufacturing requirements.
The NGR, SVR, X Series, and EURO SR switch lines from Eaton are currently in stock and ready to ship from Waytek's 100,000 square foot facility.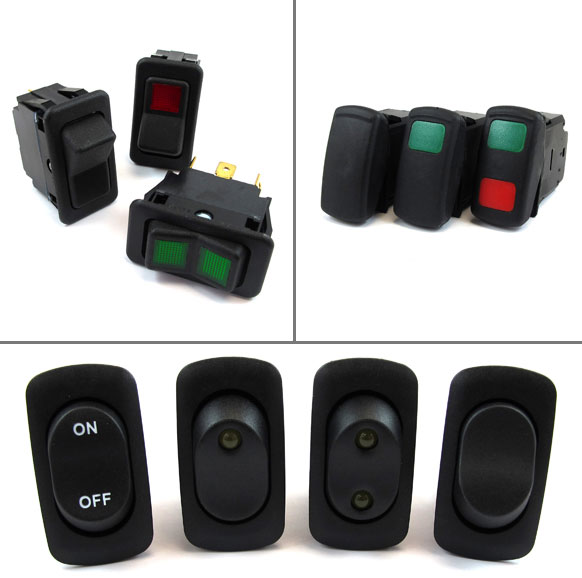 "Eaton and Waytek make a formidable partnership, because both companies are quality centric," said Bob Lamoreaux, President of Waytek. "Our ability to inventory large quantities of Eaton switches and provide same day shipping offers an option to OEMs looking for quality products, quickly."
Waytek has added the field-proven New Generation Rocker (NGR) switch line of full-sized rocker switches from Eaton. Eaton initially developed this line of switches for the heavy-duty truck industry. These quality switches are now found in a variety of vehicle-related applications.
The Sealed Vehicle Rocker (SVR) switch from Eaton's electrical business is now stocked by Waytek and offers an above panel actuator style in addition to the below panel and paddle actuators designed to meet the severe environmental requirements of the construction and agricultural vehicle markets. The SVR is sealed at the front and back of the switch and meets the rigorous sealing requirements of IP68.
Also stocked by Waytek are the X Series Rockers from Eaton for use in outdoor applications to meet almost every market need. The X Series rockers are available in single- and double-pole with various circuit options, LED illumination and laser etching, making them a popular option for a variety of uses.
The Euro SR is a tough and reliable rocker switch, proven to stand up to the roughest off-road applications. The Euro SR switches are available in a complete range of rugged single- and double-pole, illuminated or non-illuminated circuits.
The demand for a variety of quality, rugged and reliable switches has been met through Waytek's partnership with Easton. Waytek's customer service combined with Eaton's industry leading switches ensures that OEM's have fast and easy access to the products they need.