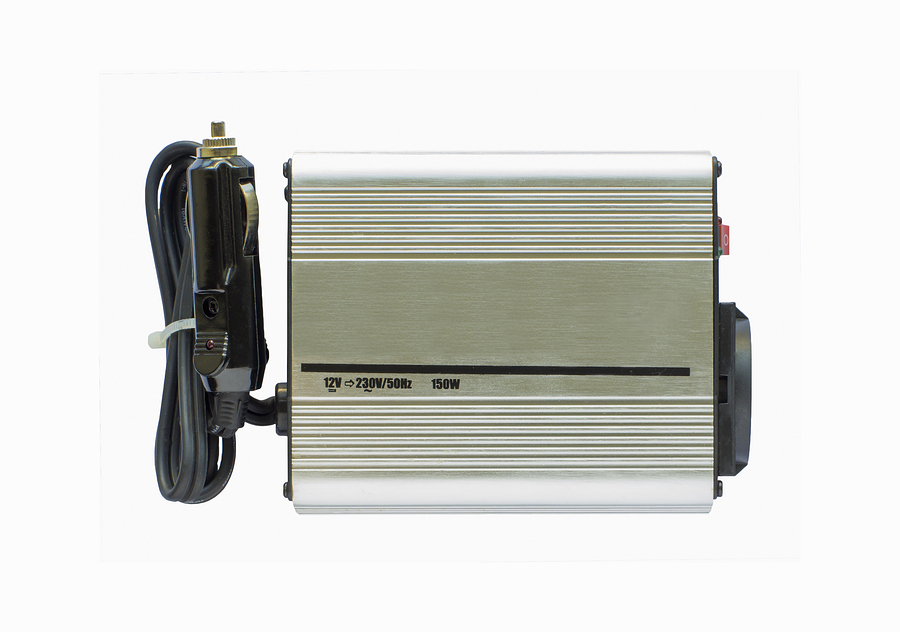 Most fleets have to balance not just the needs of their customers, but the needs of their drivers, especially when they're out there on the long haul. But how does power conversion factor in to building a happier, more efficient fleet?
Why Power Conversion?
Most fleets run on DC power, which is perfect for industrial applications. Unfortunately, most consumer electronics your drivers use are powered by AC current, and most long-haul drivers have a suite of equipment they use, ranging from CPAP machines to laptops, that needs AC power. It's also useful to have AC handy in emergency situations and to help solve problems on the road.
You might, at this point, note that your fleet has auxiliary power units, large batteries, and other tools, which should generally meet driver needs. While true, to a point, it also wears on company property. You'll need to change out batteries more often, more strain will be put on the truck's power system, and generally it won't be good for the vehicle. Power conversion, especially when chosen with an eye towards getting the most out of each vehicle, can extend the life of your fleet. In turn, that means selecting the right inverters for your fleet. But what are you looking for?
The Right Inverter
Converting DC to AC is a complex task, so a properly designed inverter will start by delivering a smooth sine wave when you run current through it. This sine wave is what lets AC equipment operate properly, and requires a series of filters, inductors and capacitors. If possible, sit down with a fleet engineer and a few circuit diagrams to look at inverters and see what best fits your fleet.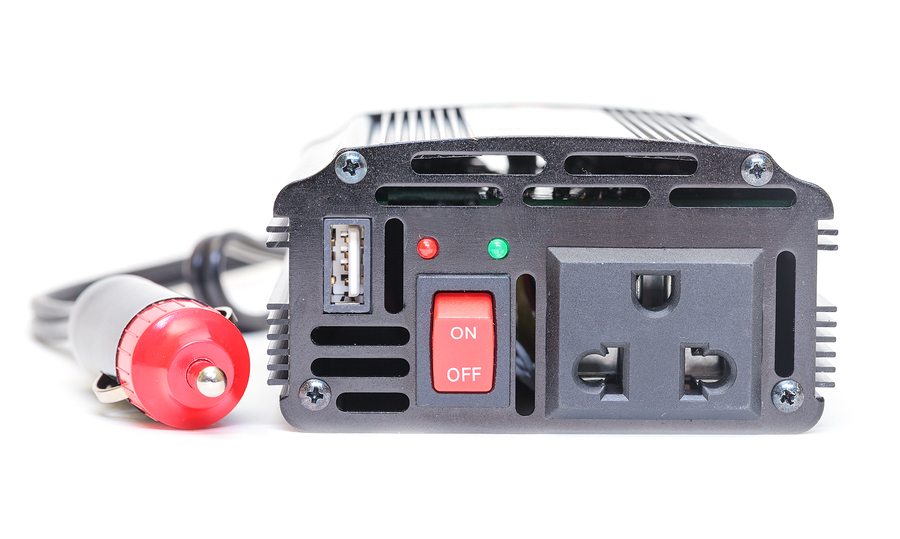 A good inverter can ease life on the road for fleet drivers.
Next, look at what the inverter can do for your fleet. For example, many inverters offer a feature that lets drivers plug into AC outlets at truck stops, restaurants, and other locations that offer assistance, and run the inverter on that power while charging up the batteries of the truck. This both takes the load off the vehicle's electrical system and ensures using the inverter won't leave your driver stranded when he turns the key. Also ensure the inverter has a cut-off that will prioritize the truck starting, not the laptop plugged into it.
Finally, make sure you choose an inverter your fleet can easily install, and that inverters provide enough power for driver needs. In some cases, your driver will need to run personal medical devices off an inverter, or might need to plug multiple electronics into your inverter. Make sure it can take double the load it's expected to carry. Similarly, make a point of educating everyone who gets behind the wheel, driver and mechanic alike, about proper electrical system care and how to make sure they're not putting strain on the inverter.
Long-haul work can be hard on fleets and drivers alike. But with the right power inverter, fleets can help drivers maintain contact with families, use necessary medical tools, and otherwise improve quality of life on the road. Make sure every part of the fleet is always running: Check out our circuit protection products to pair with inverters.